Part 2
Record of Ginness of sick hypertension and initial stage of the asthma patient
The records of sick patients , needing for treatment of the hypertension else most certainly were not brought in the book of Ginness records. But in vain! Here is if person have eaten fourty shish kebabs or has drunk 25 mugs of beer he has chances to fall into the book of Ginness. But here is if sick, got deliverance on method Buteyko, makes record for his racked with disease organism ascent, that in my opinion such hero is thrice worthy to fall into all famous books. In the first chapter I have already introduced the readers with trainer Andreem Nikolaevichem Zemlyanikin. But this athlete at method Buteyko cures not only own bronchoectatic disease. He trains the curative method and their own friends. So his good comrade (too athlete-karateka) - fifty six years old physician anesthesiologist Mihail Dmitrievich Ponomarenko for many years suffered from hypertension. But also his overcame the ferocious shortness of breath, which was shown nor than other, as initial stage of the asthma. And cost him only to pass the vapour of the stair hutches, as he began to choke. The Method Buteyko He has conducted such successful treatment to hypertensions by the Buteyko method that pressure beside he became as beside spaceman. But that after all much often was 160 on 110... The Relief (the better to say even full removal) to hypertensions on method Buteyko -, certainly, it is much well. But that has made Mihail Dmitrievich August 10 2006 year wholly be fittingly inserted by golden letters in book record Ginnesa. And is inserted as achievement not only as recent hypertension sick, but also as beginning asthmatic sick! But has occurred following.
Mihail Dmitrievich came to its entrance in big 9 floor house and instinctively paused. After all each time getting to 3 floor he have to was do the stop. Tormented the cruel shortness of breath, beat the heart. Naturally jumped and without that high blood pressure. But since he lived on 9 floor, that to rest happened to twice. To buy itself home so high he hardly can. But it he was got in this place and without buying. We repeat - every time Ponomarenko with big labour and very strong shortness of breath for three acceptances overcame 9 floor ascent. He did not use the lift from principle as athlete. Now - after several weeks of the training of the breathing on method Buteyko Mihail Dmitrievich has solved to look - insofar method to him power have added...
And has occurred most present prodigy! The persons, beside which else recently pressure was for 160 and which to the third floor completely stopped the asthmatic shortness of breath, without united stop and rest rose with the first on nineth floor. Afterwards came down downwards. Afterwards again rose. And so suffered from asthma in initial degree (and hypertension in heavy degree) Ponomarenko has made ten ascents with the street floor on ninth and ten lowerings!!
- I could and else over and over again rise, - spoke me Mihail Dmitrievich on telephone. Simply this I have bored...
Well as, dear asthmatics (and hypertension sick people too)?! As you record of sportsman Ponomarenko?!! Realy is not he worthy to be brought in book of Ginnes by golden letters?!!!
Certainly worthy! The treatment to hypertensions, treatment of the asthma today in our permanent establishments is found on medieval level else. Here is that speaks on this cause world record holder Ponomarenko itself.
- As so, I am physician myself. The years twenty I agonized from of hypertension, has earned the shortness of breath, initial stage of the asthma. And nothing except useless tablets official medicine could not offer to me! I - a physician... And in these most years Konstantin Pavlovich Buteyko is exceed cured and hypertension, and asthma by its magic medicinalles method...
I am a physician. And I never heard that us collected the authorities and convinced to use the method Buteyko. Never! And only presently, - stright having faced authentic with pupils of the most author of the Opening of the Diseases of the Deep breathing, I have understood as much we have lost!
As much health has lost I personally. And with who can I ask - for the sake of what did I agonize all these years, when deliverance from hypertension and from asthma was found quite beside...
With who can I ask now? For these years has haved time to to die itself Buteyko. Consequently personally with him me already no possibility be met. As no such possibility beside enormous amount physycians, which honestly, but vain try today "to cure" hypertension and asthma useless and additionally very and more dangerous tablets.
Konstantin Pavlovich was physician himself. The Candidate of the medical sciences. Who as not he better others could tell his colleagues about essences made by him Discovery. Cure the asthma, cure the hypertension with the help of his method is quite uncomplicated. But no! Whomever be much advantageously keep Buteyko in shade, on galley proof half-forgotten!! And here is now author of the Opening already is no above-ground.
This is an enormous loss for physicians of the whole world. I this, as experienced physician confirm. And that ten my ascents on 9й floor and lowerings - is a guarantee to my words. Presently me already are fifty six years. But after all I could talk with Buteyko else years in thirty... Insofar easier me to manage to live last 26 years, occur such prodigy?
Here is opinion of the experienced physician and on cause of the Opening of the Diseases of the Deep Breathing, and on cause relations to him leaders of official Western medicine.
The Method Buteyko cures the asthma, cures the hypertension! Otherwise Ponomarenko did not be able ten once rise on ninth floor and ten once come down downwards without any rest!! This has done in city Kostrome in 10 August of 2006 year person, beside which for many years pressure was for 160, but shortness of breath broke the breathing already under ascent on the third floor...
- I measured my pressure after ten ascents and ten lowerings downwards. It was 120 on 70!!! Nearly as beside spaceman!, -boasted me on telephone world record holder. But well , try to stuff hypertension sick any hypotensive preparations and to drive on ninth floor and back several times..
Yes him no tablets will not help. Or in general will die, or quickly will go out with distances. But in any event his pressure his (after the first ascent even and lowering) will far from as beside spaceman!
To cure asthma, to cure the hypertension. It is necessary, it is necessary their cure! And as often we hear the daydreams of physicians about of creation the new efficient preparations. But why do not dream simply broadly to introduce in everyday medical practical person medicinalless method Buteyko and at once to finish and with asthma, and with hypertension? Why do not dream about this the leaders of our medicine?!
I saw on television set who write in book record Ginnessa. Here is show on television set unsportsmanlike type puny man. He under all honest folk rams itself nail in person straight. Or takes the drill and impounds the drill in nose deeply. The Public in common-room (that most public, which extremely needs and in treatment of the asthma, and in treatment of the hypertensions) is smitten! The Public keeps silent in quivering delight and terror. The Unsportsmanlike type man in a flash bring in book record Ginnesa.
But after all this is whole only stunt! Simple usual illusion and sleight of hands, head and nasopharynx. VWV behave oddly is No. Yes and to whom it it is necessary - such prodigy - a nail to itself in person to ram. But here is asthmatic and hypertension man, got stronger and trained on method Buteyko ten once rises on ninth floor and ten once comes down downwards. Saves herewith normal pressure. He does not keep in secret of their own achievements. Tells about them and to relatives and to familiars. But do not run journalists to illuminate this prominent fact, not rattle gladly television cameras. But after all this is not nail in person by deft acceptance downtrodden - this is a salvation to human life, output yesterday else sick person on absolutely qualitative another, sound level of living!
So why madly do not applaud?! Why?! This after all it is necessary us, this it is necessary to our children and grandsons.
All know, how much has done for France and for the whole mankind great microbiologist of 19 ages storied Lui Paster. But after all him has struck the palsy at 48 years. The Half of the body turned out to be off-hour. But if already then was made Opening Buteyko and Paster was aware of him, that his precious brain has not struck palsy from of deep breathing. And how much else he can to do great and useful for the whole world! Lui Paster rescue us with you from bite of the mad dog, he has developed also inoculations, which rescued from death of a hundreds of a thousands of the people and on the other type of the diseases. But the second half to its lifes he created by half broken by insult...
In the event of Paster all possible speak only retrospective. The Opening Buteyko was made for 80 years later. But after all and at now, already after 54 years after completion of this great Opening best wits of mankind is perished from insult, caused by deep breathing . They leave in the world other, not having done and halfs that, on that were capable!
Why does so firmly hold under lock method Buteyko, which cures the asthma, cures the hypertension, warns nightmareish insult ?! Why?!! After all we live not in gloomy timeses of the medieval inquisition. Like already do not burn on campfires prominent scientists. Now, dark powers act on the other. The Scientist solved secret of the treatment of the asthma and hypertensions, do not fasten to pole, do not coat dry brushwood. No! Act on-other. His Opening simply cushion. You may conduct even state aprobation of method Buteyko. To demonstrate before most severe and strict medical commission of the groups of tens sicks curable during given aprobation from of asthma and hypertensions .
These sicks, which yesterday by a narrow margin got up with beds and could not alone get before toilet, will dance of gapak straight on illuminated scene before famous members of the medical commission .
All this even will take on movie film. Someone from spectators in common-room will take out by the handkerchief a tear of deep feelings. Here is, breakwater, broke she - a truth-womb about treatment of the asthma and hypertensions by method Buteyko on light God's. Now, it is said, it will go to walk on newspapers and journals. sick people will be glad and can be, here is also accidentally will cry from offhappiness.
But, alas, reader! All this is only bright daydreams about that, as could be. , Was such state aprobation of method Buteyko in 1967 in Leningrad in institute of pulmonology. There were and dances of sick and lighting jupiters, and movie cameras worked.
In four copies has formed the state medical commission an act of aprobation of the method Buteyko. The Act successful aprobation of method Buteyko on the most hard-core and hopeless asthmatics of the big soviet union. Have Noted in Act and that fact that aside from asthma beside ed (beside that, beside who she was) disappeared and hypotension. All four copies of the Act were notorized greater violet heraldic seals. Under they stood the most loud medical signatures. And what is? What is as a result? As a result in Minzdrav have got quite other sheets of the Act, with absolutely other text. Turns out to be not danced on scene recovered asthmatics, but nigh only half of them hardly from method Buteyko did not perish. And give, breakwater, the God to leave the disease from fit of the difficulty in breathing all same accustomed medicine...
Who when and where could to substitute 4 copies of the act positive aprobation of method Buteyko remains the gloomy riddle of medicine and on present day. Were needed the new aprobations of the method to defend at least treatment of the asthma by method Buteyko. At least only one asthmas. About hypertension, ischemic disease of heart, angina pectoris and etc, which too successfully red by the method Buteyko already did not happen to and dream. At least only treatment of the asthma...
Like have defended. In 1995 order Minzdrava USSR was born on light No 591 about introducing the method Buteyko in medical practical person. Appeared not as suddenly, not on goodwill exhorted people from Healthy Ministry, but after publication (in 1982-1983 years.) on West of the book "Revolution in health", where was spoken about method Buteyko.
Seamingly possible peacefully to make breath. The Order is published itself awesome Healthy Ministry USSR. At now that heavy gear- wheels of official medicine will turn and sick asthmatics will get the help by method Buteyko in all district and town polyclinics. Seamingly... But the first wink of the relief quickly passed, when same awesome Minzdrav in reinforcement of its order has published for learning physicians to method Buteyko instruction of certain professor Koshechkina...
This was a thunder amongst clear sky and open sputum of Minzdrava in trustful person of the author of the method. Why physicians to method Buteyko will train not author of the method itself - Konstantin Pavlovich Buteyko (having author's patent), but some unknown, never with Buteyko not met professor Koshechkin?...
That deal here is obviously uncleanly - and to old woman to go no need. But for the sake of authentic treatment of the asthma Konstantin Pavlovich possible has bore and like insult. He it is necessary was to give to the people treatment of the asthma itself by method Buteyko. Let and on instructions of the professor Koshechkina, only she was is at least formed in accordance with that precious lifelengthes, which years were prepared in laboratory of the functional diagnostics, which with 1960 on 1968 had Buteyko. But, alas.
"- More Rough breaches of the rules of my method, than in instruction of Koshechkin I not yet saw - here is that has declared on conference Konstantin Pavlovich Buteyko. - If sicks will be teach to my method on this "instruction" method will be perverted and, naturally, will not be able to render the help to sicks."
Did Not rescue leaves the position with treatment of the asthma by method Buteyko even big and detailed order of Ministry Health USSR No 591 from April 1985. Did Not rescue, but endangerred nowhere unimproved way of its performance.
If then Mihail Andreevich Ponomarenko, as physician, passed education on instruction f Koshechkin, that ten once on 9nth floor him was no way rise. Nor in life! He and before its accustomed third not gone - choked earlier. And was not then no Kostromskogo record Ginnessa from August 10 2006... Was Not... But was one more physician, which does not trust to method Buteyko, taught truth through instruction of the professor Koshechkin.
So, dear readers to you, certainly judge - a worthy record of Mihail Dmitrievich Ponomarenko charting in book record Ginnessa. But I so think that if it there even and will not bring, that we follow to create its Domestic book of records of medical Openings. And put into it that sicks, which on the grounds of that or other medical Opening has made the present breakout from disease to Health. And let Mihail Dmitrievich Ponomarenko will be first in this list!

! Жизнь без таблеток и скальпеля !
Открыта запись на обучение методу Бутейко с получением «Практического видео-курса метода Бутейко»:

курс поможет без лекарств устранить или серьезно облегчить: астму, бронхит, аллергию, гипертонию, ИБС, стенокардию, женскую патологию,...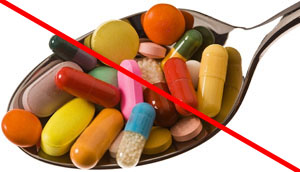 запись на курс обучения >>
читать отзывы о курсе >>