How can you learn Buteyko method? You have three ways:
First of all we must say, what that mode of teaching to Buteyko method is applying for the rirst time in system of teaching about of normal breathing of academician K.P. Buteyko. And only by our Center for the present. Why? Because that mode of teaching to Buteyko method can not be as usual tuition by correspondence. Usual tuition by correspondence supposes, that you are receiving some text-book (instruction). And you begin to learn Buteyko method without assistance after that... Teaching to method of normalization of your deep breathing can not go by such way! Exactly by that academician Buteyko himself did not write any text-book. He always said "No book can not cure concrete sickman with all his individual peculiarities." Only experienced methodist must teach and to control the sick man".
Therefore the sick people, which will imagine to themselves our tuition by correspondence course simply as sending any of instruction , will be make mistakes. Such way can not help to sick man. And can not teach t Buteyko method. Our tuition by correspondence is practically confrontation teaching too, but only by internet. We are talking with every concrete sick man by internet. We are studying history of his disease, peculiarities of it's taking. And we accordingly are selecting that kind of treaining by Buteyko method for every concrete sick man, which will better for wim exactly, but not to all sick people generally. We are taking into consideration and phychological factor in tuition by correspondence. Confrontation teaching, for example, (by the row of reasons) are conducting practically in all Centres (and in our Centre too) during one week. The price of teaching is increasing sharply, if they will increase the period of teaching. There are and lease of apartment, and pay for lighting, water and heating, e.t.c.. But human psychology is adjusting to new conditions not easy. The week is very little term for that... We are teaching the sick man (without seeing - by internet) more that month. That term gives to sick man the possibility to overcome the big physical barries and stereotypes. Buteyko method requests is very strange for sick man in the beginning of teaching. Physicians say to breathe deeply . Buteyko demands to breathe undeeply!... It is very strange for sick man in the beginning. But the sick man are getting accustomed to that demand with the time. That time is necessary to physics of sick man. You see, hospital, radio, television, school suggested to us many years, what the deep breathing is very useful!! And sick man must have the time to overcome these traps of many years deep breathing propaganda. Therefore we are not only teaching you during the whole month. No! We are teaching you to Buteyko method the whole month and... And we shall be to keep you on our constant control and consulations 3 month yet. After finishing of the first stage of teaching. We shall be to help to your phychics to understand all that very gradually.
We may see goodly all your changes for the better during such time. And it will be what to see:
You see, Buteyko method (in the case of it's right, qualified using) allows (even in counted minutes) to stop the asthmatic fit, to stop the cough of to eliminate manifestations of allergy, to eliminate the blocking of nose by rhinitis. That is to eliminate the more striking symptoms of illness. And (the most important) - to avert their appearance later on. Practically without of medicines.

Say once more - similar effects are reaching even in counted mineutes of qualified using of Buteyko method. You will have many such minutes during the month of trainings.

Buteyko method allows gradually to normalize metabolism, to raise immunity and to get rid of illness (to reach of steadfast many years remission).
Buteyko method raises your immunity without of any medicines. And, on the contrary, - any medicines (in the big doses) bring you to fearful allergy, blisters, uncers and abscesses, as it is showed on photo >>
Respected visitors of our site! You must not think that tuition by correspondence is difficult form of teaching for you! Remember - millions students in your country have tuition by correspondence course. They have the whole six-years institute's extramural courses. They write desighed works. And all it - enoughly successfully! We are giving to you (below) the concrete programme of the tuition by correspondence course sudying:
We are sending to you electronic version of the volume "Doctor Buteyko Discovery" trilogy.
You are learning this book during week.
We are sending examination questions by theory of Buteyko method after that.
You are sending your answers to us during 3 days.
We are appraising your answers. We are sending to you (by internet) the first part "Special deep practical course of Buteyko method with commentaries for tuition by correspondence" after that. And we (together with you) are mastering (by practice) the classical main training #1.
We are taking your account after your workink off training #1. And we are sending to you the training #2. Training #2 is more high stage of teaching.
We are working off that second stage of studying together with our methodist.
After that (only after that!) we with you are begining working off training #3. This training is concluding our practical course.
We are sending to you plan pf your practical work on 3 monthes after finishing of our joint working off practical trainings #1-#3. You will work yet 3 monthes under our control.
You are giving any questions to us. Ask what is not understand to you. And we are giving to you the most detailed answers.
Of course, you are sending money order to us before the begining of all that work.
The cost tuition by correspondence course is $1000.
Consultation about tuition correspondence are giving by internet (e-mail: mbuteyko@yandex.ru). Or (in special case) by let: (007-8-86152) code tel 2-82-47 every day from 20:00 by Moscow time.
The sick man - hypertensioner from of Chelabinsk town Andrey Kondrashov is the bright example of exellent mastering of our extramural course. All his family is suffering from of hypertension during many years already. The whole two generations. And that is what he are writing to us about our tuition by correspondence:
"... My blood pressure already enoughly rarely is raising for 135/90. (His blood pressure was 180/110 before the beginning of studying). My blood pressure is 125/78 in that morning for example. My blood pressure is approximately 130/85 in the evening as usual for the present. But it is more lower that before the beginning of extramural course! I was very very glad earlier, if my blood pressure sometimes lowered up to 130/80. It was the state of my maximum enfeeblement and calmness. And I have (sometimes...) blood pressure 120/70 at now to my big antonishment. I am illing 11 years. And I did not have such figures without of medicines!! The symptoms of pressure raising are diminished symply. Earlier my puls was making more frequent after supper. My face was growing red, tiredness was attacking me. I wanted to fall on sofa and go to sleep more quickly. My blood pressure was raising up to 150/90 in such moments. I have not such moments after Buteyko method studying. I have powerful instrument for struggle with illnesses at now. It is Buteyko method. And I will apply all my efforts for recovery!..."
As you may see - all is right at Andrey Kondrashov. He learned Buteyko method by internet even more better, than people, which came in Buteyko Center themselves!
Respected visitors of our site. You may give an order on passing tuition by correspondence course straight from that web-page. You must only lill form, which given bellow, and to add the description of your desease without fail:
Send message

! Жизнь без таблеток и скальпеля !
Открыта запись на обучение методу Бутейко с получением «Практического видео-курса метода Бутейко»:

курс поможет без лекарств устранить или серьезно облегчить: астму, бронхит, аллергию, гипертонию, ИБС, стенокардию, женскую патологию,...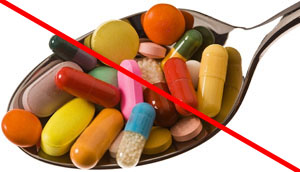 запись на курс обучения >>
читать отзывы о курсе >>